We combine intelligent thinking,
beautifully crafted ideas and powerful messaging to
produce engaging and effective design.
What we do…
Our work encompasses branding and corporate identity systems, creative print and literature, marketing campaigns, packaging, exhibitions, websites and digital experiences. We also create inspiring brand guidelines and provide ongoing brand guardianship.
We have a great respect for our clients' knowledge and expertise. We believe that a successful project is rooted in a deep understanding of its objectives and we take great care to listen to our clients, often forging long-term relationships. Working in collaboration with them to co-author creative solutions, we leverage our many years of experience into finding the most appropriate and innovative responses to their briefs.
Our philosophy…
We have long been fascinated by the power of visual communication, its ability to cross language barriers, to communicate messages so much more quickly than words and, most importantly, to elicit powerful emotional responses. In a world of visual anarchy, we're intrigued by what it is that makes us stop and look, rather than walk on by.
With a belief in the real value that good design brings to business, we use our visual fluency and a marketing-led approach to help organisations engage with their audiences in powerful ways. Our solutions are sometimes unconventional but always carefully targeted and beautifully crafted.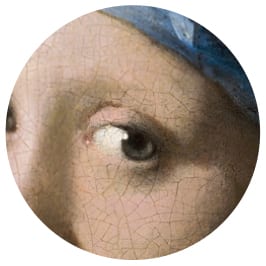 Our Clients
We've been fortunate to work with great clients
who, like us, understand the power of good design and the
difference it can make to their business.
A-Z
Ashmolean Museum
Aston Martin Lagonda
Aston Martin Owners Club
BAA
Bodleian Libraries, Oxford
Brasenose College, Oxford
Bulley & Andrews, Chicago
Caesars Palace Casinos
Cheltenham Festivals
Clifton Nurseries
Corn Exchange, Newbury
Cotswold Wildlife Park
Donmar Warehouse
Earthwatch International
Edexcel
English National Opera
Erkan, Istanbul
Exeter College, Oxford
Foxdenton Estate Gins

Gravity Fields Festival
Harcourt Publishing
Headington School
Instant Offices
Intel Corporation
Intermountain Health Care
Iomega Corporation
Jazz at St Giles' Festival
King's College, London
Leading Education
Macmillan Publishing
Magdalen College School
Menominee Casinos
NContracts
New College, Oxford
Nutraceutical Corporation
Oriel College, Oxford
Oxford Brookes University
Oxford City Council
Oxford County Council

Oxford Playhouse
Oxford Tutorial College
Oxford Theatre Company
Oxford University Press
Pamoja Education
Pearson Education
Pembroke College, Oxford
Reuters Institute
Rhodes Trust
Riverbank IT Management
Royal Academy of Music
Shoreditch Town Hall
Somerville College, Oxford
SSP Group plc
Solaray, Inc.
St Anne's College, Oxford
St Hilda's College, Oxford
St Johns College, Oxford
Storm Bowling
Sunpower Computing

Symm & Co
Sunscape Yachting
Texas Instruments
The Boodles Tennis Tournament
Thomas Cook Publishing
University of Gloucestershire
Vanessa Arbuthnott
VisitWorcester Tourism
Waddesdon Manor
Wadham College, Oxford
Weider Nutrition
West Berkshire Museum
Wiley Blackwell
Winton Capital
WHSmith
Wolfson College, Oxford
World Duty Free
Wycliffe College, Oxford